Clean eating is great.. for the first 3 days, but we know how boring things can get after a very short amount of time. Contrary to popular belief, you can actually get excited about healthy food, even meat-free healthy food. Wow, right? These 10 recipes are all super healthy, meat-free and best of all- delicious!
1) Zuccini Veggie Pizza
This recipe is so healthy it will blow your socks off, no joke. Start as we mean to go on eh? With just 231 calories per serving and next to nothing in terms of carbohydrates, this is a clean eating dinner that is sure to put a smile on your face! This recipe is from Ambitious Kitchen, view it here.
2) Crispy Black Bean and Rice Burritos
Who doesn't love Mexican food, its hot, full of flavour and usually smothered with cheese and guac. What if we told you there was a healthy way to make that oh-so-popular Black Bean Burrito? You're welcome. This recipe is by Gimme Delicious and can be viewed here.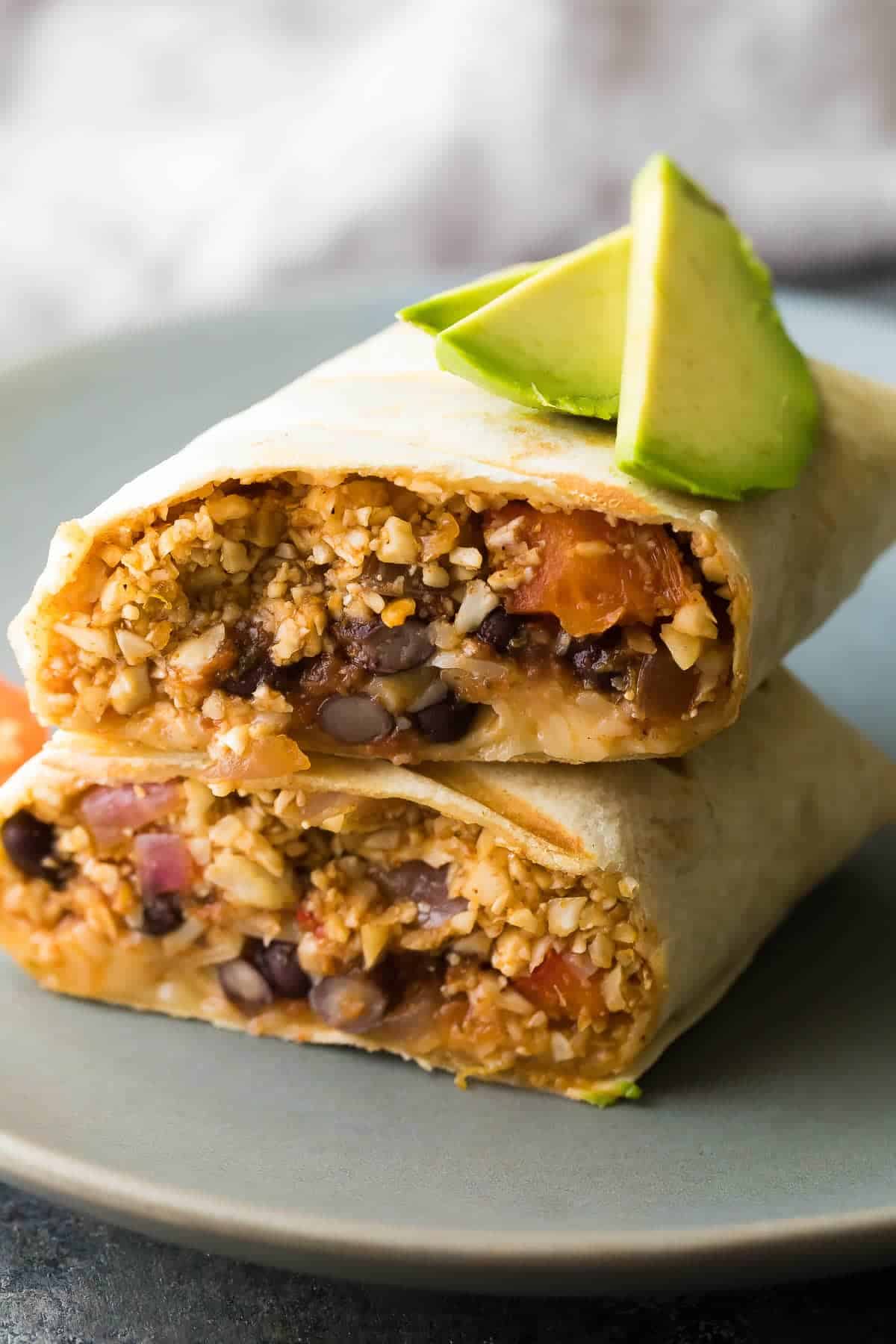 3) Spicy Salmon, Avocado & Cauliflower Rice Sushi Rolls
If you're a Sushi lover then you HAVE to try this recipe. With barely any calories and tons of goodness, these sushi rolls need to be on your agenda, wether it's for lunch, dinner or even breakfast (no judgement here) these Sushi rolls are a dream come true. If you want to make these rolls vegan then simply omit the salmon! This recipe is from The Wooden Skillet and can be viewed here.
4) Roasted Cauliflower & Lentil Tacos
You don't even have to give up your Taco Tuesdays! These babies are full of goodness and really pack a punch- the pinnacle of delicious and nutritious! This recipe is from Cookie and Kate, you can view it here.