Sunday 18th June 2017 is the day that we celebrate dads everywhere…
That's right it's Father's Day!
Celebrated worldwide, Father's Day actually has it's origins in the state of Washington in the U.S.A. Believed to have been founded by Senora Dodd in the early 1900s, Mrs Dodd had lost her mother in childbirth and had been raised by her father. After hearing a Mother's Day sermon, she began to question why Father's Day wasn't celebrated in the same way.
Mrs Dodd began a campaign to have Father's Day recognised, which it was…unofficially at least, until in 1966 the American government formally recognised the third Sunday in June as the day of celebration for dad's everywhere!
Here in the UK we will celebrate Father's Day this Sunday, so don't forget!
Are you struggling to find a gift worthy of the most important man in your life? Don't worry we have you covered.
There's something about grilling meat over an open flame that oozes masculinity so why not embrace your dad's carnivorous streak this Father's Day? Check out this amazing Steakstone Sizzling Starter Set! This fantastic gift will leave his steak sizzling at the table and will allow him to enjoy his meat exactly how he likes it, leaving no room for error. Why not include the Himalayan Salt Steakstone which will succulently infuse his meat with a natural, salty flavour?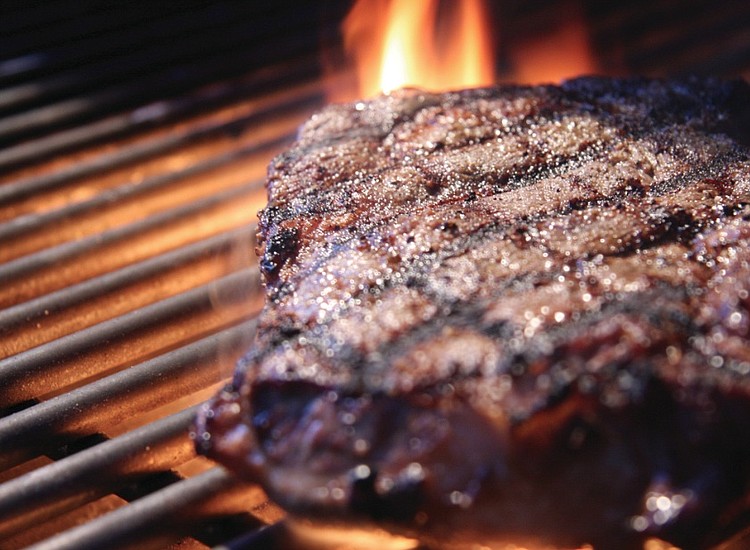 Dads everywhere tend to be drawn to the novelty of the BBQ so if your dad would prefer to grill his meat al fresco then check out this nifty Pagoda 22" Kettle BBQ. Let him celebrate this Father's Day cooking in the sun and why not add the Viners 4PC BBQ Set in a Bag as an extra treat?
Culinarily, there's nothing worse than trying to enjoy a perfectly cooked steak with an inadequate knife. Your prayers have been answered in the form of the Viners 12PC Steak Knife and Fork Set. The wooden handles offer a touch of elegance while the stainless steel blade will flawlessly cut any steak. This product also comes in a gift box making this the perfect Father's Day present.
Is he a dab hand in the kitchen as well as the garden? Then treat him to this Master Class Artesa 11.5cm Cast Iron Mini Frying Pan – Set of 6. The perfect way to cook and present individual portions to the whole family.
Another symbol of masculinity is often said to be knowing the satisfaction of a nice cold pint so if your dad is a fan of the old amber brew, then what could be better than this fantastic Kilner Drink Works Complete Lager Starter Set? Let him try his hand at a spot of home brewing, or if he prefers an alcoholic beverage of the apple variety then how about the Kilner Drink Works Complete Cider Starter Set? These home brewing kits would make unique and exciting gifts for your dad this Father's Day!
Surely one of the novelties of having a day dedicated to your role as a father is enjoying a cup of tea in bed, so make your dad feel like royalty this Father's Day with a brew in this fine bone china Hudson & Middleton His Lordship Mug, or if he's a sports fan then he'd love these Hudson & Middleton Golf and Footie Mugs!
Wish your dad a Happy Father's Day with these fantastic gifts…but don't forget the most important thing, a hug!