The Great British Bake Off is back on our lovely televisions after nearly 12 months of bitter-sweet downtime. Never has there been a show so outrageously popular, it has got millions upon millions of us glued to our screens for years now, even our beloved Queen is said to be a fan. So, what is the secret ingredient that has assisted this cookery show in rising to the top?
Firstly, the Bake Off makes us feel all warm and fuzzy inside. The contestants are humble, relatable humans who are always likable; a great selling point for the show as we empathize with them and pray for them to do well. Then, before you know it you're seven weeks deep in the series and have consumed at least three times your body weight in Victoria Sponge……thanks Paul Hollywood!
Secondly, the show is a rarity in Food Television, as it actually celebrates the best qualities of the contestants rather than highlighting the worst. If a mistake is made the bakers aren't scolded, belittled or sworn at (You know who you are Mr. Ramsay). It's a breath of fresh, cookie-scented air, as Paul Hollywood pats the bakers on the back and gives them that twinkly blue eyed smirk that somehow gets them to dust themselves off and get started on a new batch of caramel shortbread. We have absolutely no idea why this always seems to work for him, honestly…. I digress.
The show has got all the ingredients to make you laugh, cry and eat a lot of baked goods, but could things take a sour turn this August as the Bake Off undergoes the biggest change in TV history.
It is with heavy hearts that we must say goodbye to 3 of the shows best personalities. Mary Berry, the 82 year old superstar judge/Queen of the Bake Off, and our beloved Mel and Sue; the innuendo fueled, dynamic duo that have been a constant throughout each episode for as long as we can remember. 'Which poor souls have been lined up to fill their shoes?' I hear you murmur. So, without further a do, here are the newest faces of the Bake Off:
Prue Leith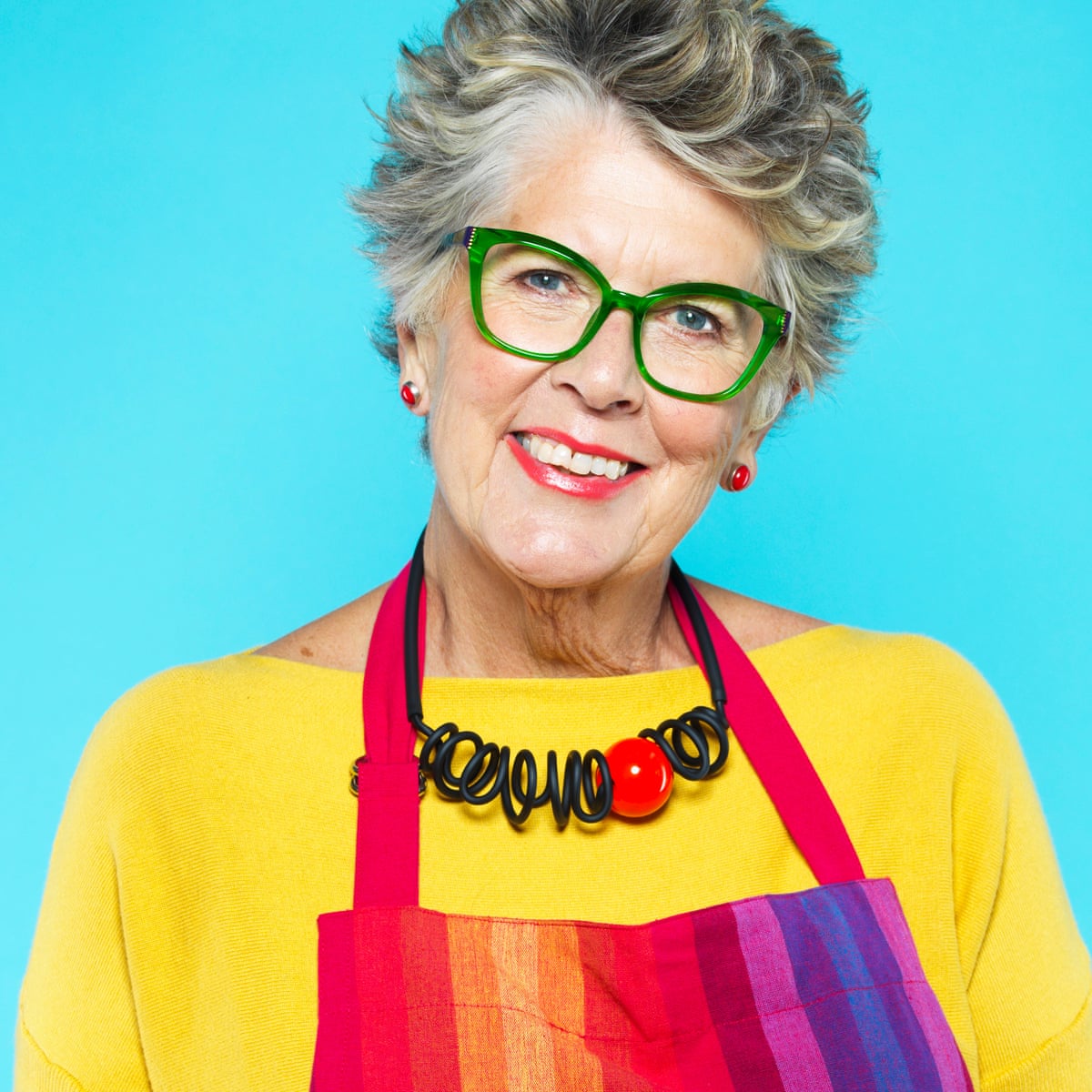 In place of the lovely Mary Berry is 77 year old Prue. You may have heard of her. She's been a formidable force in the food industry for decades. With her first restaurant opening in 1962, Leith quickly gained her self a Michelin Star. Since then she has gone on to found her own Cookery School, write her own column for The Radio Times, trained at the Cordon Bleu School and been a judge on BBC2's Great British Menu.
A couple of years ago Leith actually praised Mary Berry, commenting on her long career, "How many of her ten million viewers know that she has a lifetime of food writing behind her, with more than 70 cookbooks to her name? She was professionally trained (catering college and the Cordon Bleu school in Paris) then did recipe testing and cookery advice for consumers for years, did thousands of cookery demonstrations and taught hundreds of students,".
As if it's not hard enough already to fill Mary's shoes, there's now speculation that Prue Leith won't be able to transition from the Escargots de Bourgogne of the Great British Menu to good old Bake Off's Melton Mowbray pie, but we respect her for trying! Below, Mary and Prue share in an egg tasting
Noel Fielding
Meet the man set to replace the lovely Mel. Or perhaps the new Sue? Either way, I'm sure even if you've never heard of him, you've seen him. This controversial 43 year old is absolute human Marmite. Love him or hate him, you can't say he hasn't caught our attention!
So, what does Noel know about baking? No more than Mel & Sue, but can he make us laugh like they did? Yes, yes he can. Fielding has gained somewhat of a cult following over the years for his side-splitting sense of humour and for creating and starring in the surreal BBC show 'The Mighty Boosh', starring in The I.T. Crowd, Never Mind the Buzzcocks and even appearing in a Kasabian music video.
This weird but actually extremely talented man is sure to make an impression. Here's what he said about cake,(CAKE!..)
"Sugar is a very powerful thing, I get more work when I'm thinner, so I can't put on weight," he told newspapers. "No one likes a tubby goth is what I'm saying. I don't eat anything, I'm like a plant. It's not that I don't like cake, I have a very sweet tooth."
We can't wait.
Sandi Toksvig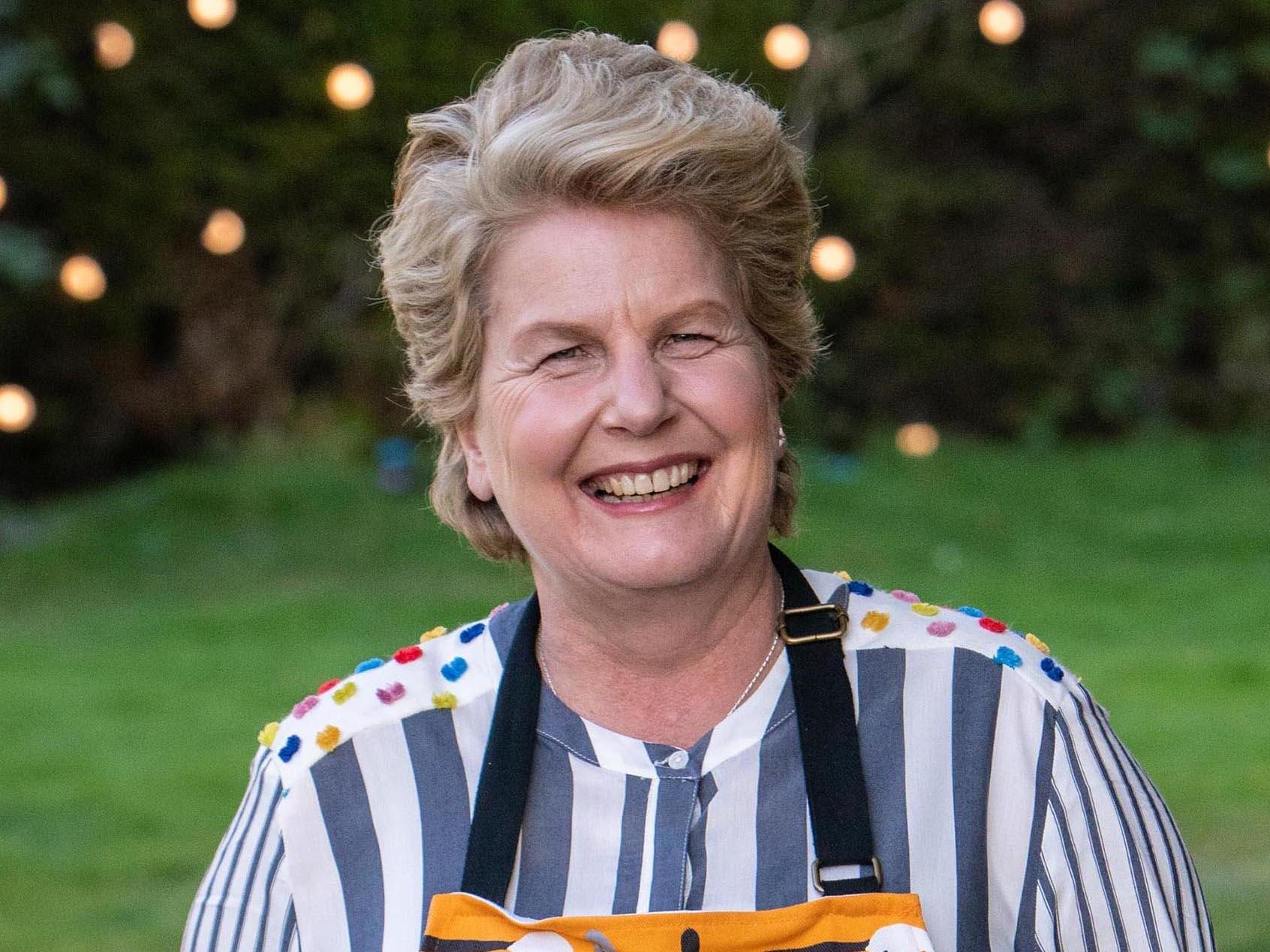 The lady set to be the the second host has got quite the credentials. Toksvig is one of the nations most well-liked faces, and here's why. Born in Denmark, Toksvig attended Cambridge University to study Comic and Scriptwritting, she has hosted the BBC's QI and co-founded the Woman's Equality Party. The Party's founding principals include aiming to create equal representation between men and women in business and education, equal pay, equal rights when it comes to parenting, healthcare and medical research, and an end to violence against women worldwide.
The thing that stands out about Sandi Toksvig to us is that she has never EVER seen an episode of The Bake Off.. she prefers to knit and read, we're not judging, we just feel sorry for Sandy for having missed all those years of buttery biscuit base goodness. Either way, she seems lovely and we can't wait to see how she will take to the tent over the next few weeks!
So there you have it, the new faces in our precious tent. We know we may have sounded a little skeptical about the replacements, some more than others. But in all honestly, we love the Bake Off and we have the ultimate faith that the producers will not have made their all important casting choices on a whim. I guess the only way to find out is to watch on the 29th, we can't wait to see the new dynamic and what wonderful new creations the bakers have conjured up this year. Stay tuned to our social media for Bake Off related competitions and give-away's!