They say the kitchen is the heart of the home. Here at Silver Mushroom, we couldn't agree more. Each season we're inundated with brochures, adverts and magazines stating the next 'big thing' in kitchen trends, and unfortunately most of them aren't even worth a second glance. We've seen decades of the fussy, flowery designs that induce migraines if you look at them for any length of time. But finally, one brand has decided to break the mould and mix things up.
Industrial Kitchen, Kitchen Craft's latest collection, is bold, mechanical and bang on trend. The collection is imaginatively handcrafted from reclaimed natural materials, resulting in a unique and quirky range of kitchen essentials that give any kitchen a stylish edge. This season, Kitchen Craft have drawn inspiration from the Industrial Revolution, creating the perfect balance of rugged and refined. The range features around the bold, mechanical, rustic designs of distressed metal and reclaimed mango wood. Style meets function with this collective range of kitchen essentials, the range features 15 pieces of to-die-for kitchen essentials.
Far from dismal or boring, this steel grey industrial design makes as bold a statement as the revolution it was inspired by. The rustic colour scheme lends its self to the contemporary as much as the classic. This collection would sit perfectly in an open brick city apartment with stainless steel cabinets, just as it would fit in a quaint country cottage with an open fire and a range cooker. Industrial Kitchen is cutting edge right now, perfect for any home modern or traditional.
"Where space is needed, style is desired and function is imperative."- Kitchen Craft.
The collection is also as useful as it is stylish. the Industrial Kitchen Tea, Coffee & Sugar Set has airtight seals to keep the contents as fresh as possible, whilst the inner powder coating ensures your jars are food safe and easy to clean. The jars would sit perfectly along side the Industrial Kitchen Metal & Wood Mug Tree. This innovative and edgy storage solution is bang on trend and is also inspired by the Modern Industrial Luxe.
The striking set is designed in the UK and crafted using authentic iron and zinc. Inspired by current trends for modern industrial luxe, The Tea Coffee Sugar Set has a distinctive appearance which is both rugged and refined. These caddies keep work surfaces tidy and save space. They are also the cornerstone of the Industrial Kitchen Collection, and a great place to start your industrial kitchen revolution.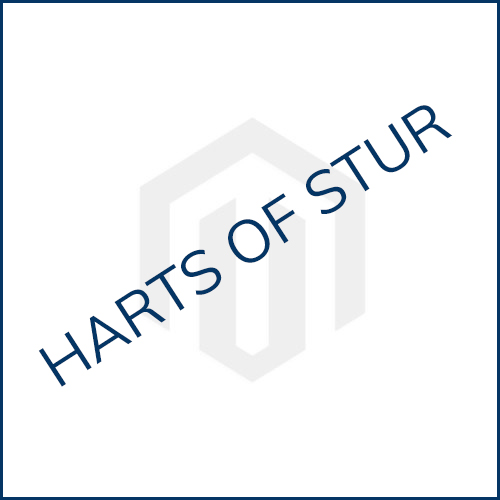 Kitchen Craft's 2017 Industrial Kitchen range also offers a collection of matching space saving accessories, including a Mug Tree, Utensil Holder and Towel Holder. Food preparation tools include a striking Knife Block, as well as chopping boards and butchers blocks which can sit on display as a fixed feature even when not in use. This stylish range also includes signature pieces that really make a statement in your kitchen, such as the hanging pot and pan rack, wine rack, wall mounted shelf and Cookbook Stand.
To celebrate the launch of the Industrial Kitchen range we are hosting a competition across all of our social media platforms. You now have the chance to win a set of the three Industrial Kitchen Tea, Coffee, Sugar Jars. All you have to do is like our Facebook page, share the competition and answer the following question on our Facebook page:
In what country did the Industrial Revolution start?
a) Japan
b) UK
c) USA
We will be announcing the winner on the 31st March, we wish you the best of luck! Be sure to check out the rest of the Industrial Kitchen range to complete your collection.